Facebook has announced its new cryptocurrency, Libra, which will launch early next year. Libra will allow people to buy things and send money to others with almost no fees and is designed to be as easy to use a PayPal. Instead of the £ symbol, Libra will be represented by this wavy three line icon.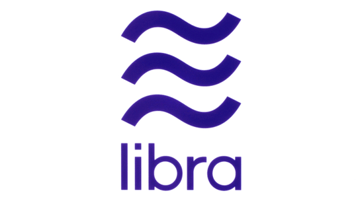 How does it work?
The idea is that you'll be able to buy Libra through Libra wallet apps on your phone and even from local grocery or convenience stores with your local currency. You'll then be able to spend your Libra while online shopping just like you do with PayPal.
You'll even be able to send Libra to your friends as easily as sending a text message. Facebook is also in the process of creating its own wallet app called Calibra which will be found inside WhatsApp, Facebook Messenger and its own downloadable app. You can read the full Calibra announcement here.
Is it private?
Facebook knows that people would find it very intrusive to have their transaction data linked to their Facebook profile. So, Calibra will allow you to keep your financial data separate from your Facebook identity. This means that Facebook won't be able to use your spending habits to target adverts or sell your information to marketers.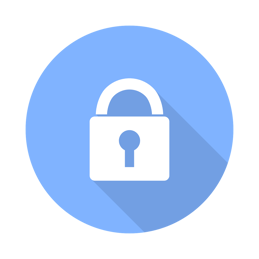 Where will my money go?
When you change your pounds to Libra, the money will go into a large bank account called the Libra Reserve, which is made up of various international currencies, including the British pound, the US dollar, the Japanese yen and the Euro. This means that even when any of these currencies go up or down in price, the value of the Libra will stay secure. Shops will be able to accept the Libra as payment without worrying about the value dropping.
Are there any risks associated with Libra?
We all know that Facebook doesn't have the best track record when it comes to privacy and also, unsurprisingly will always be a target for hackers. Libra could hold a lot of data worth stealing so that's why it created Calibra to hold all of your financial data separately to your social data. The largest risk of Libra is that any developer will be able to develop an app for it, giving users the possibility of being scammed and having their digital currency stolen.
What's in it for Facebook?
If Libra is a success, lots of people will get involved and the reserve will grow which could create a large revenue for Facebook.
Another way Facebook could benefit is, if Libra makes it easier for small businesses to accept payments online, they will sell more. These small businesses will then have more money to spend, which could be spent on Facebook ads, making it even quicker to buy things using Libra. According to techcrunch.com, 90m small businesses have a Facebook Page, but Facebook only has 7m businesses using its advertising tools. Facebook can use Libra as a way to turn more of those small local businesses into ad buyers to increase its own revenue.
Still want to know more? You can read Facebook's Libra White Paper here.
We predict that Libra will have a substantial impact on our business and many of our clients. It could revolutionise e-commerce by eliminating transaction fees and speeding up ordering processes. We're expecting to be building websites which are designed to be compatible with Libra over the coming months. Libra will also have a huge impact on our digital advertising, we'll more easily be able to see whether a user makes a purchase in response to an advert on Facebook, rather than just being able to see if they clicked through to view the product.